A Texas judge ruled that Infowars host Alex Jones cannot use bankruptcy protection to avoid paying Sandy Hook massacre victims' families more than $1.1 billion for his conspiracy theories that the 2012 shooting was a hoax.
U.S. District Judge Christopher Lopez of Houston issued the ruling Thursday.
"The families are pleased with the Court's ruling that Jones's malicious conduct will find no safe harbor in the bankruptcy court," said lawyer Christopher Mattei, who represents the families. "As a result, Jones will continue to be accountable for his actions into the future regardless of his claimed bankruptcy."
Jones filed for Chapter 11 bankruptcy protection last year and, according to more recent financial documents submitted by his attorneys, his personal net worth is at around $14 million. Lopez ruled that the bankruptcy protection does not apply over findings of "willful and malicious" conduct.
ALEX JONES CRITICIZED FOR SPENDING $93K IN JULY AS SANDY HOOK FAMILIES OWED $1.5B HAVE YET TO SEE A DIME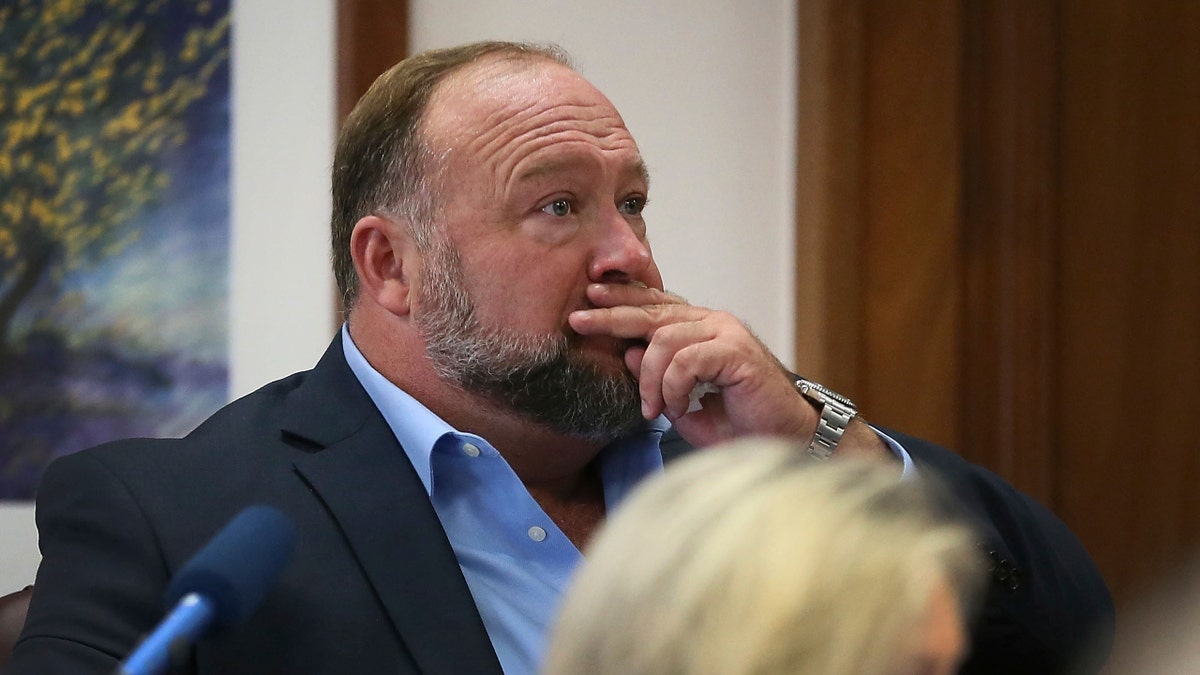 In a video posted to his Infowars website, Jones said the judge's ruling will have little practical impact because he is more than $1 million in debt personally and lacks  the funds to pay the Sandy Hook families and that he continues to appeal the verdicts.
"It's all academic. I don't have a million dollars," Jones said. "My company has a few million, but that's just to pay the bills and my product in the future. So we are literally on empty. So this idea that … we're going to take your money away doesn't exist because the money doesn't exist. It's all political."
"At the end of the day, they won't take my free speech away," he added. "I'm still going to be on the air one way or another."
Jones' legal troubles stem from false claims he made on his Infowars show about the deadliest school shooting in U.S. history at Sandy Hook Elementary School in Newtown, Connecticut, where a gunman killed 26 people in December 2012. Jones has been asking his audience to donate to him and shop on the Infowars website, so he can continue his program and pay his legal costs.
ALEX JONES ORDERED TO PAY $473 MILLION MORE IN DAMAGES TO SANDY HOOK VICTIMS' FAMILIES BY CONNECTICUT JUDGE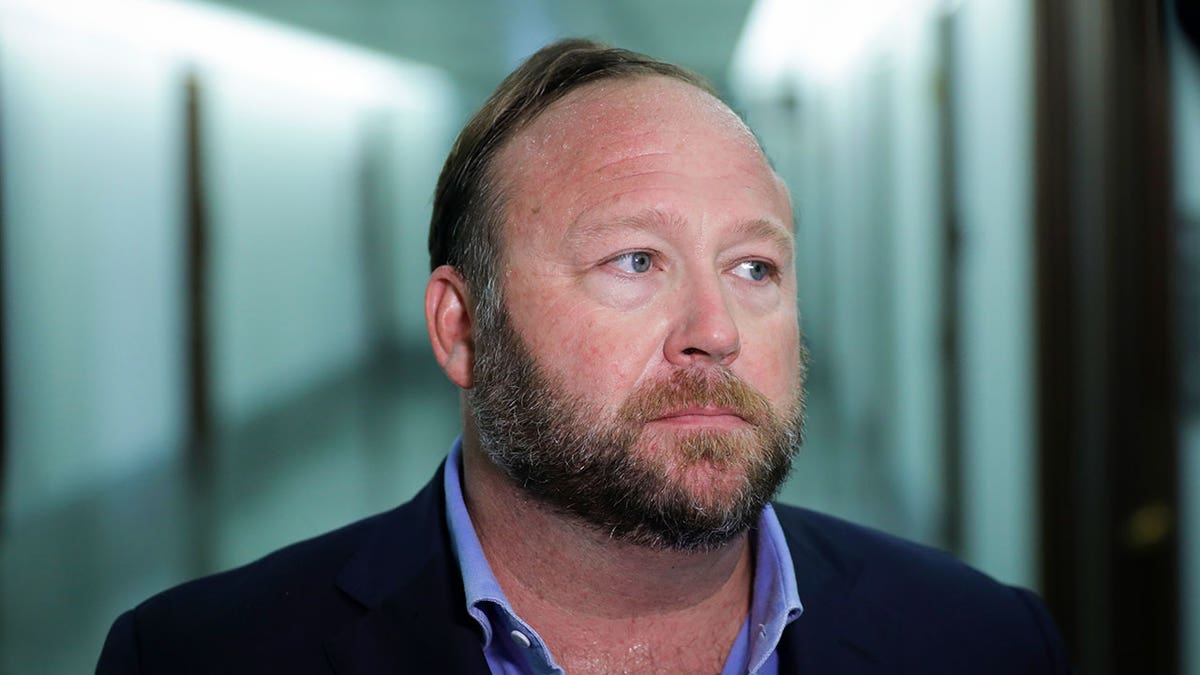 According to his monthly financial reports in the bankruptcy case, Jones' personal spending surpassed $93,000 in July alone, including thousands of dollars on meals and entertainment. The excessive spending upset the Sandy Hook families, who have not received any of the money that juries determined they were owed after suing Jones.
Last year, Sandy Hook families won nearly $1.5 billion in judgments against Jones in lawsuits over repeated claims of a false theory that the school shooting never happened.
CLICK HERE TO GET THE FOX NEWS APP
Jones could end up owing the Sandy Hook families even more, as another lawsuit brought the parents of one of the children killed in the shooting is pending in Texas.
The victims' families testified at the trials about how they were harassed and threatened by Jones' supporters. The families said Jones' believers sent threats and even confronted them in person and accused them of being "crisis actors" whose children never existed.
The Associated Press contributed to this report.
Related Posts