Cypress Park and the other properties that Bruno placed in bankruptcy still have some tenants. They include Forest Park, Liberty Park and Washington Park on the city's east bank, and the 45-unit Riverview apartments in Kenner.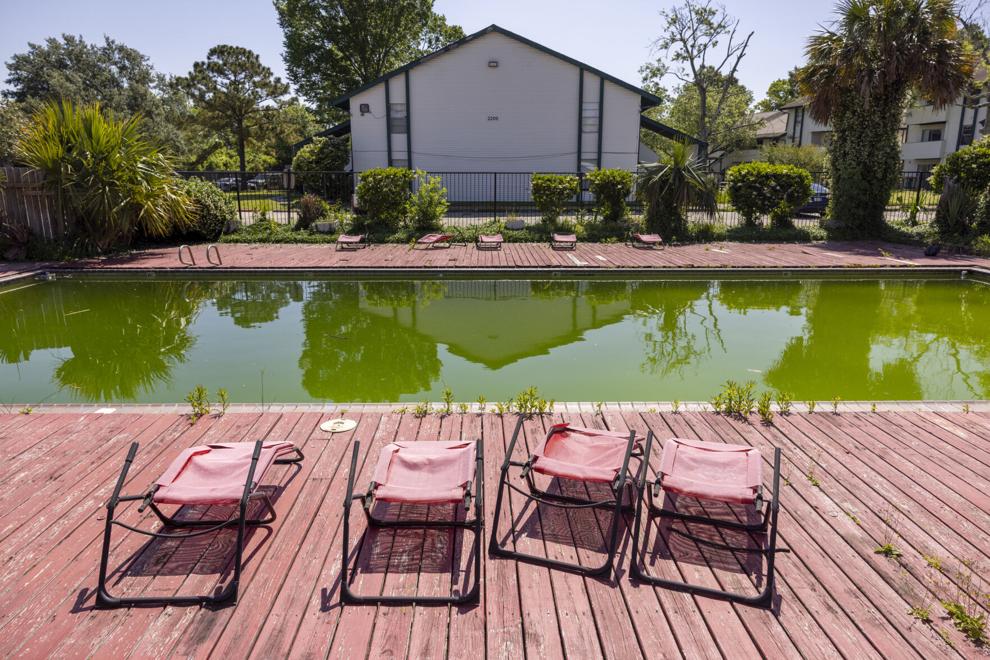 All of them are now managed by a trustee appointed by Grabill last summer. Grabill has set hearing dates over the first two weeks of April to air the competing plans before deciding to approve Bruno's reorganization or liquidate.
The fight is over control and management of properties that advocates claim Bruno ran into the ground while attempting to illegally evict some tenants during the height of COVID.
Fannie Mae, the lender, pushed in 2021 to foreclose, claiming Bruno failed to make timely payments on his notes. Bruno alleges that Fannie Mae duped him while he was working out a forbearance.
In Thursday's court filing, Bruno says he aims to repair, renovate and redevelop the moribund complexes under a new partnership.
He points to recent fires and other destruction at the properties, while under the trustee's watch, as evidence of Fannie Mae's negligence in failing to release insurance money.
"Fannie Mae was warned that the properties were in jeopardy of damage from trespassers if it refused to authorize repairs, yet it ignored the warnings, leaving the properties sitting vacant and idle, and resulting in millions of dollars of losses," wrote Bruno's bankruptcy attorney, Leo Congeni.
By Bruno's account, he owes $5.8 million to get right on his loans. His plan also comes with a second option: Fannie Mae accepting a lump sum $25.2 million payoff.
"The Bruno backed plans … remain financially viable, and continue to offer the best option to quickly bring the damaged affordable housing units back to the market," Congeni wrote.
Attorneys for Fannie Mae didn't return messages for comment.
Related Posts